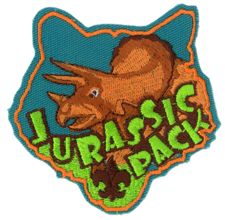 This month at roundtable we'll be talking about Scouting for Food, summer camp registrations, and spring recruiting!
Cub Scout Leaders will be taking a look at the April theme: Jurassic Pack.
Join us for fellowship at Cross Lutheran Church, located just off Hwy 11 in Burlington on Thursday March 5, 2009 from 7:00-8:30PM. We would love to have you join us!